It would be very neat to have a better view when clicking on orga chart in the profile. right now you just see direct superiors. Why not displaying the whole team with peers etc?
Merged in a post:
Better Org Charts for Linchpin
The topic of Org Charts in Linchpin is regularly addressed by our users. We are currently working on a concept, step by step to improve and close current gaps in our product. The attached screenshots show the direction we would like to go in terms of the development of Org Charts in the future. As always, we are happy to hear your feedback!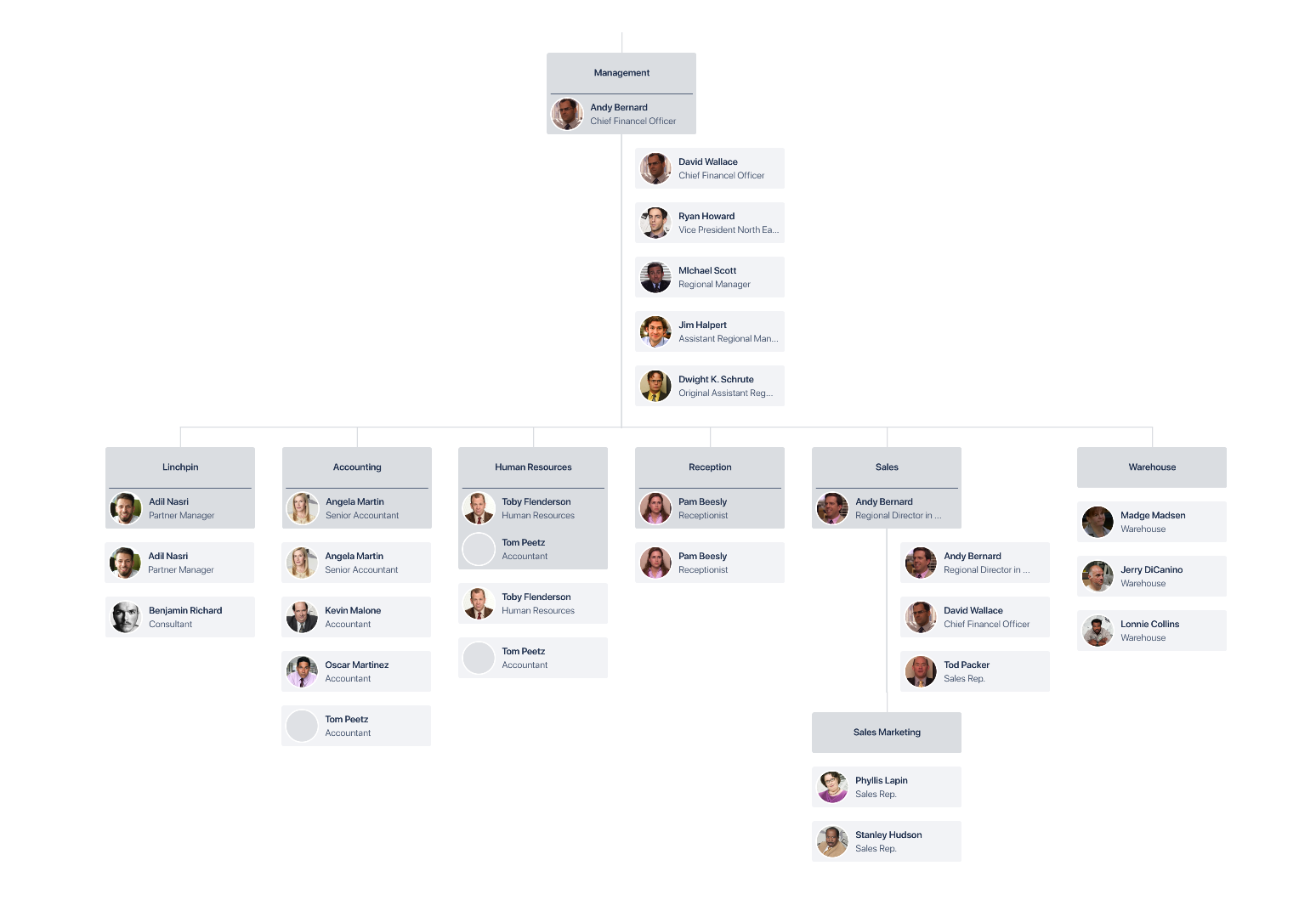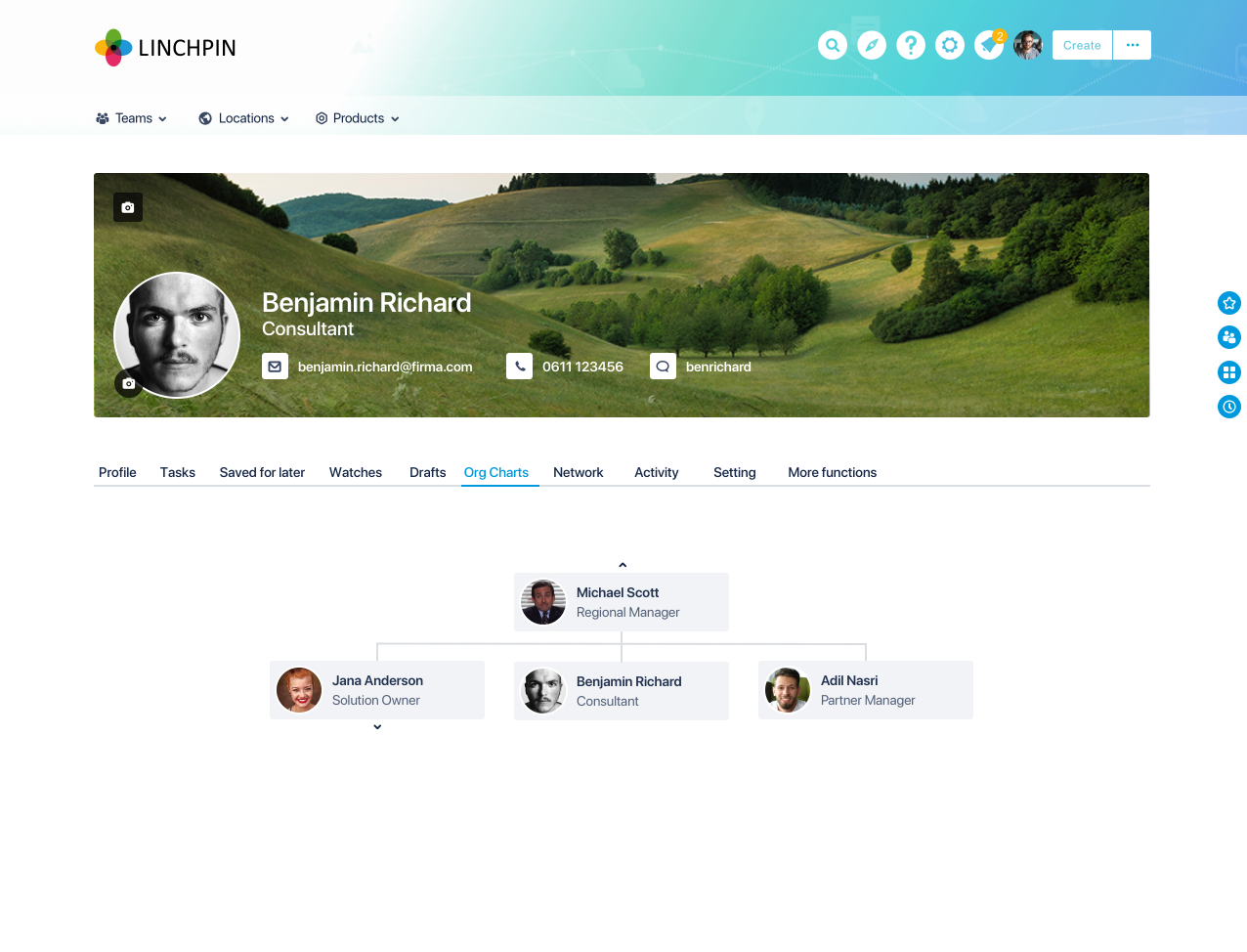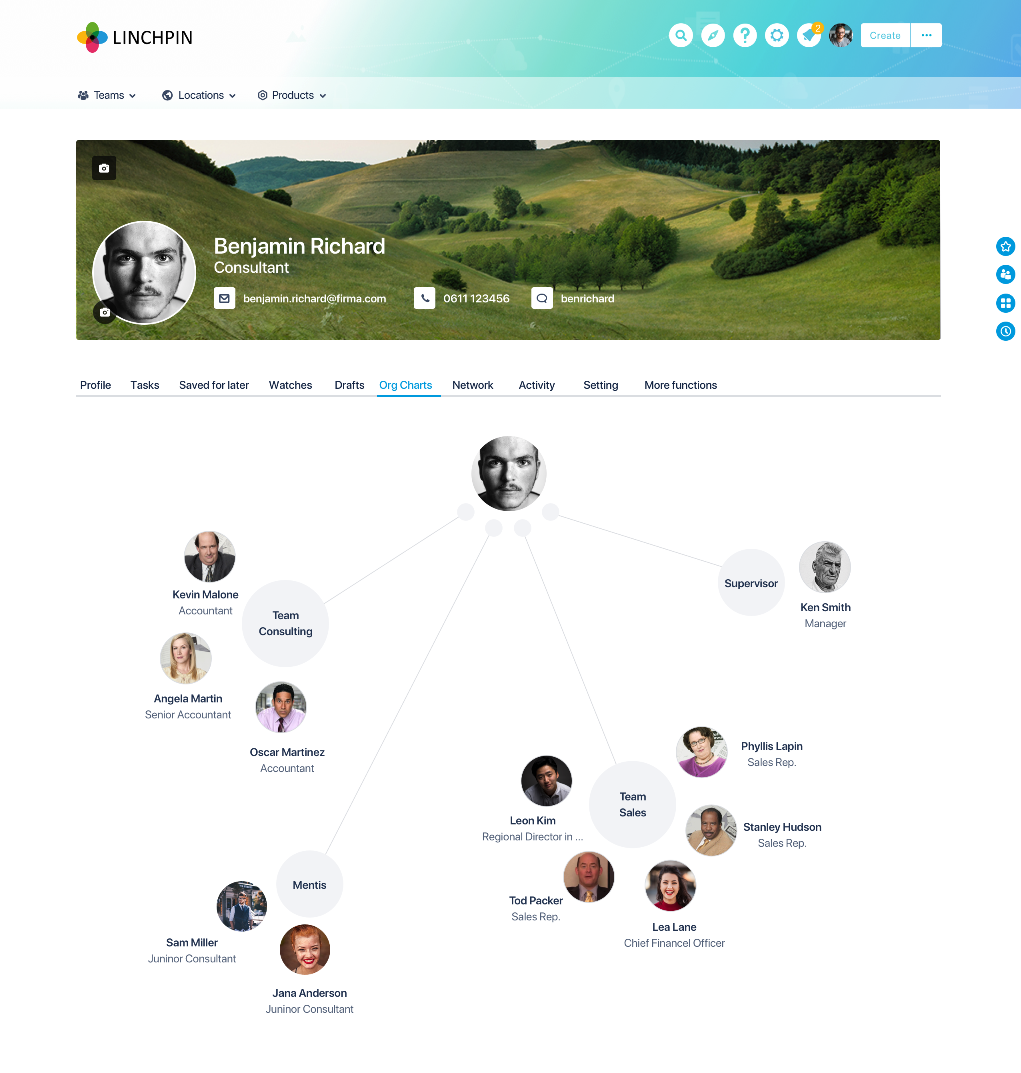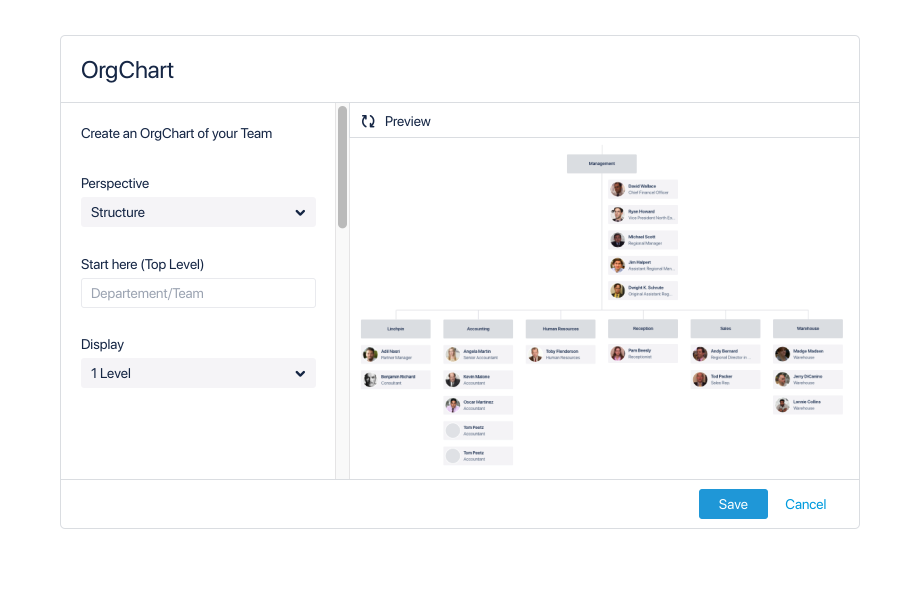 marked this post as
planned
marked this post as
under review